Stagemakers Theater Camp & Workshops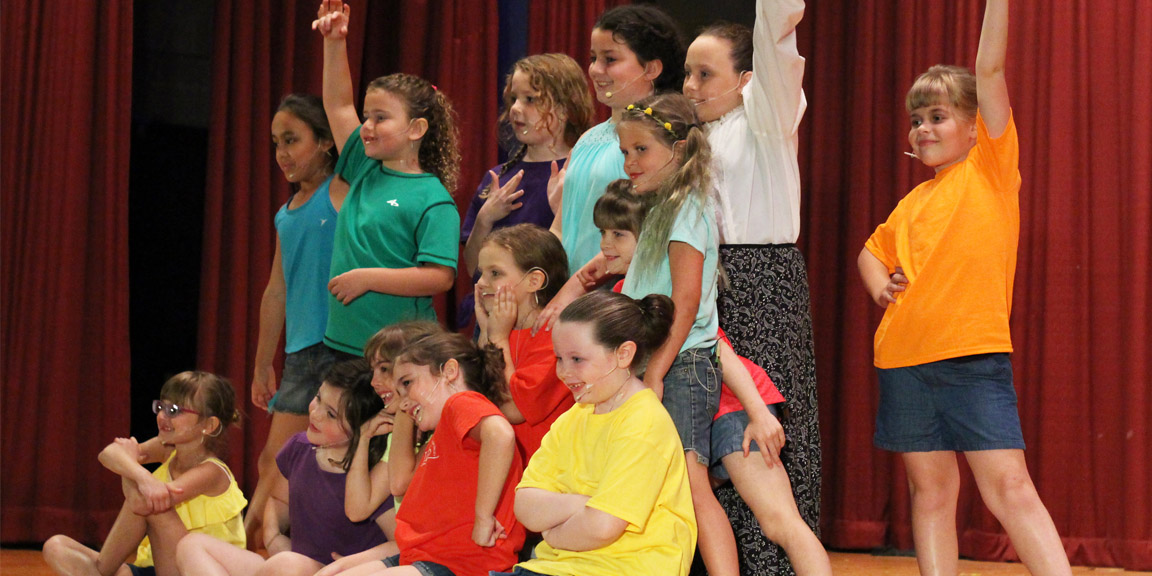 Stagemakers Do Re Mi Theater Camp
Come and experience the world of performing arts with Stagemakers Do Re Mi Theater Camp at the J. This camp is open to kids ages Kindergarten through 8th Grade.
Learn hit Broadway songs while focusing on learning and maintaining basic stage skills, singing, acting, and dance. Stagemakers camp provides a unique opportunity for campers in that they create their own "scene work" with the assistance of an instructor and director. Campers will put on two full performances at the end of the 3 week camp filled with everything they have learned.
For more information about Stagemakers Theater Camp, please contact Brenda Finberg at 610.435.3571 ext. 183 or bfinberg@lvjcc.org.
PAST THEATER CAMPS

2017 SEASON: SCHOOL HOUSE ROCK JR.

2017 SEASON: HONK JR.

2016 SEASON: CINDERELLA

2016 SEASON: FINDING NEMO
| | |
| --- | --- |
| 2015 SEASON: TEEN BEACH MOVIE | 2015 SEASON: SEUSSICAL JR. |
| | |

Looking for more off-season fun?
Try out our Stagemakers Youth Theater Program.